I was the luckiest gal at PRIER the previous day.  I won a drawing for a four pack of tickets and a parking pass to attend the next day's game.  All I had to do was put my name in a hat!  I took my three older kids - they are 11, 9, and 4.  This was not only a night at the ballgame, this was a lifetime memory for them and for me.  We had such a good time!  I can't always afford to take them to the games, especially in such great seats, so this was a huge treat, and it was an unexpected opportunity for us to bond.  They brought their own money they have saved up, which they, of course, used to buy cotton candy and "Dippin Dots."  I attempted to explain to them that the cost was not worth it and to save their money, but they can't understand.  They see the value in getting those treats no matter the cost!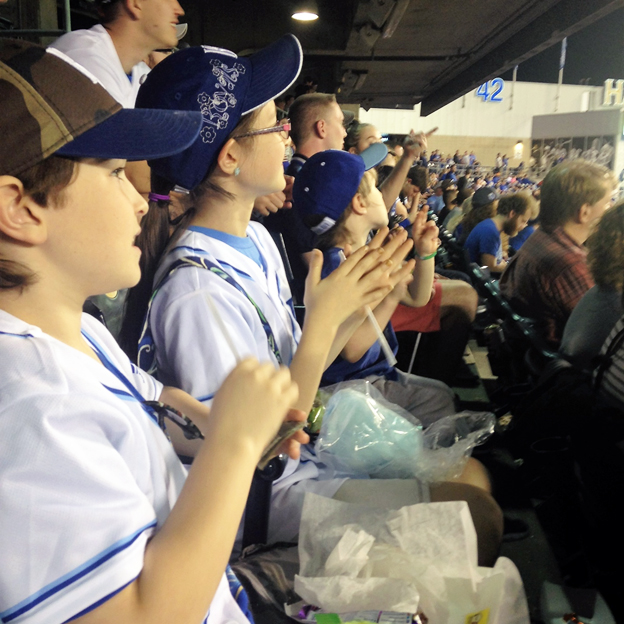 Things are so much better when we win.  The drawing was so much more fun because I won.  The game was so much more fun because the Royals, our home team, won!  It adds value to the experience.  Just like the workplace experience is always better when more value is created. 
PRIER has a motto:  Innovative. Reliable. Value. Built for Life.  The value has to be a combination of the quality as well as the cost.  In the case of the hydrant building, PRIER offers a high-quality product for a relatively low cost, and it is built to last a lifetime.  I think we can call that a win-win.  We all should try to create value in our lives and in the lives of others.  Whether that means breaking bread or holding a drawing within your business for a family to go to a baseball game at no cost to create lifetime memories, each person is going to have a different idea of what is the most valuable to them.  As long as we have a mission, we as people, as businesses, or even baseball fans will surely create as many win-win situations as possible.