Established in 1881, PRIER Products Inc. has been manufacturing plumbing and industry products for over 130 Years! During that time period the plumbing industry has seen much advancement in technology and workmanship, but did you know that the birth of modern day plumbing dates back thousands of years.
Here are some other facts that you may not have known or may find interesting about the industry.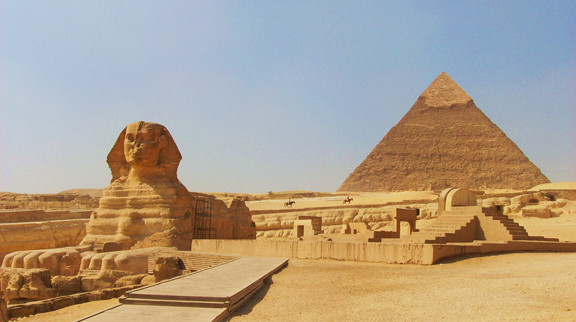 Photo by Mrs. Logic http://www.flickr.com/photos/mrs_logic/3041117616
Origins
Copper piping, which is the #1 material used for plumbing work in today's world, is the same material that the Egyptians used to lay their own pipe – some 3000 years ago!
Water pipes once used to be made from lead. The word "plumbing" has originated from the Latin word "plumbum," which means lead.
Sir John Harington is credited with inventing the flushable toilet in 1596, hence the American nickname for it, "The John."
Pipes haven't always been made of metal. In the 1800s, both Boston and Montreal used wooden pipes; they were logs that were hollowed out and tapered at the ends
When zinc is alloyed with copper, brass is made. And when tin is alloyed with copper, bronze is made. Both brass and bronze are stronger than pure copper and do not corrode in air or water except for a small amount of tarnishing.

Around the House
Hot water can be one of the most dangerous things in your home. At 120°F, 49°C, it would take 10 minutes to burn skin. At 125°F, 52°C, it would take 2 minutes to burn skin. At 140°F, 60°C, it would take 6 seconds to burn skin. At 150°F, 66°C, it would take 2 seconds to burn skin.
In a typical home, more than 9,000 gallons of water are wasted while running the faucet waiting for hot water. As much as 15% of your annual water heating costs can be wasted heating this extra 9,000 gallons.
If a drip from your faucet fills an eight ounce glass in 15 minutes, it will waste 180 gallons per month and 2,160 gallons per year.
A low flush toilet can save you up to 18,000 gallons of water per year.
In a typical American household, toilet flushing constitutes up to 38% of all water-use in the home.
A 1/8 inch hole in a metal pipe, at 40 psi, leaks 2,500 gallons of water in 24 hours
Since 1963 (the year CDA was established), more than 28 billion feet or about 5.3 million miles of copper plumbing tube has been installed in U.S. buildings. That's equivalent to a coil wrapping around the Earth more than 200 times. The current installation rate now exceeds a billion feet per year.
Just for Fun
Albert Einstein was named an honorary member of the Plumbers and Steamfitters Union after saying publicly that he would become a plumber if he had to do it all over again.
One of the biggest myths is on the direction the water in the toilet bowl swirls. Contrary to popular belief, the direction of the swirling water doesn't depend on whether the toilet lies in the northern or southern hemisphere. Instead, the direction the water takes depends on the direction that the bowl's rim jets are pointed. The water can be made to flush in either direction in either hemisphere.
In Japan, some urinals have voice-activated flushing mechanisms. The urinals respond to several commands, including "fire."
Famous and often controversial rockstar Ozzy Osbourne was a plumber's apprentice before getting into the music industry.
One in four Americans with children escape to the bathroom to unwind.
Now, for bonus points, who can name the two most recognized plumbers in the world? And just so we're clear, bonus points count for nothing other than pride and joy. But who doesn't want that??

Sources:
http://lexingtonplumbing.com/fun_facts.php
http://www.1800anytyme.com/blog/fun-plumbing-facts/48/
http://www.ppp-rtp.com/blog/2009/09/29/did-you-know-fun-plumbing-facts/
http://atlasplumbingmb.com/plumbing-tips/fun-plumbing-facts/
http://horizoncomfortzone.com/2010/08/fun-facts-about-plumbers-and-plumbing/
http://www.articlesbase.com/bath-showers-articles/interesting-facts-about-plumbing-3766591.html
http://www.falconplumbing.net/blog/2011/09/21/%E2%80%9Cdid-you-know%E2%80%9D-10-fun-facts-about-plumbing/