When the opportunity arrives, I start out by attaching my garden hose and turning the handle.  In the past, if I noticed a leak in the vacuum breaker or behind the handle, I just moved on with my task with no attempt to fix it.  At the time, fixing a leak seemed difficult, and I wasn't sure how.
Now that I am working at PRIER, I realize how easy it is to fix a leak on residential hydrants.  By visiting the user-friendly PRIER website, you can realize this too!
But first, you must look for key identifiers on your hydrant to determine which PRIER model is installed at your home:
1.)  What color is your handle?
2.)  Do it have a vacuum breaker?
3.)  How far do you turnthe handle for full flow of water?
      a.  90° Turn   b.  180°    c.  Full 360° Turn
4.)  What year was the hydrant installed?
5.)  Does your hydrant have a diamond embossed on the spout?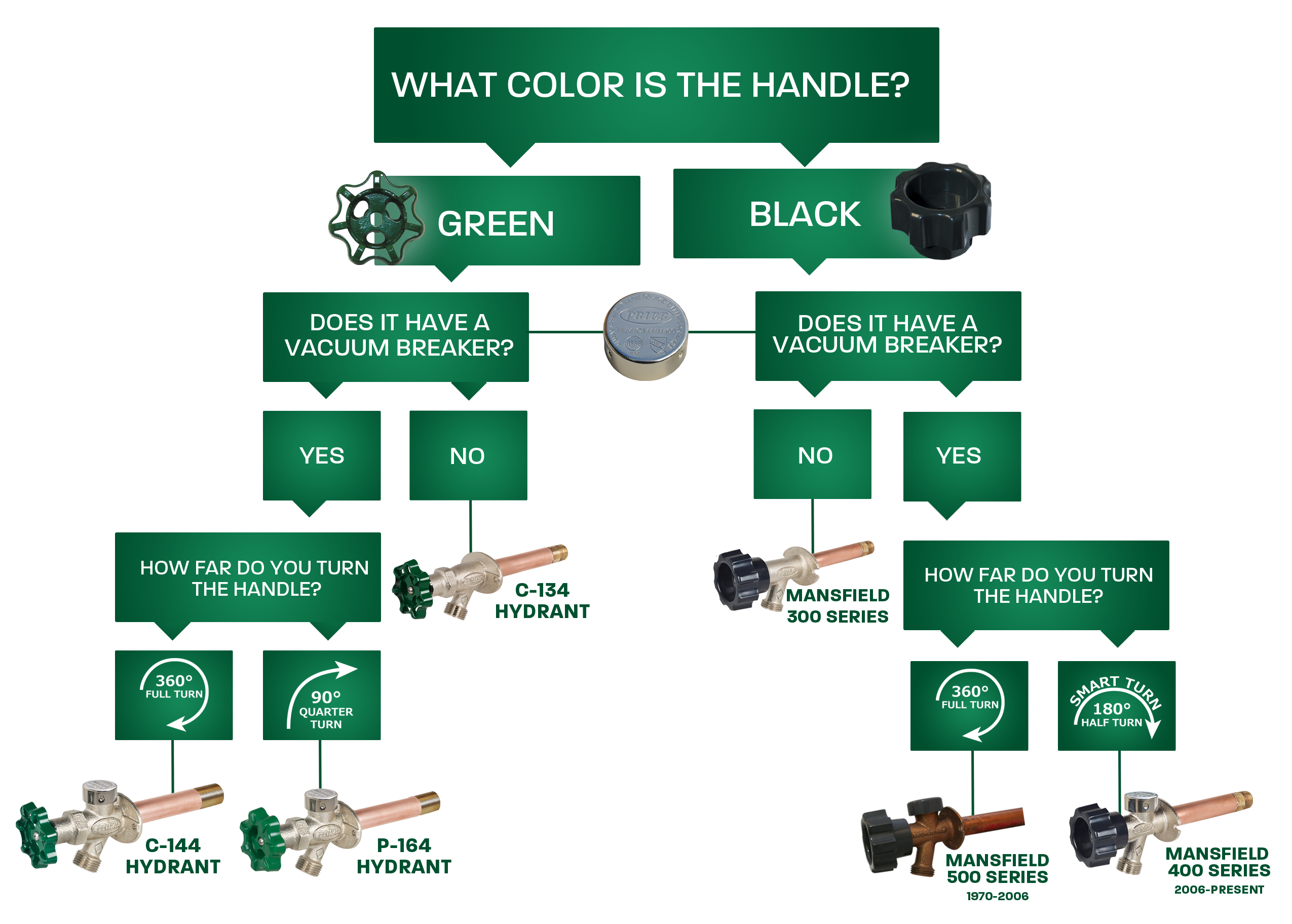 Once you've gone through those five key items, you're ready to visit our website.
When entering the site, go to the Products tab to find your hydrant.  Next, you'll want to click the Residential tab if searching for a hydrant at your home.  From there, you can review photos to see if your hydrant matches any of the hydrants listed.  Once you find and click on the correct hydrant, you may view Technical Support under Additional Info for specific measurements and instructions.  Review the questions and answers section for repair kits and How-To videos.  Still have questions?  Please reach out to our Customer Service team at 1-800-362-9055.
Have fun, get dirty, and enjoy the gardening season!