Reliable Products
No Minimum Orders
No Broken Carton Charges
95% Orders Ship in 8 Working Hours
Low Full Freight Allowance Requirements
Replacement Parts for the Past 60 Years
Made in the USA
Live Customer Service Associates
With our product line, your clients receive the best value.
PRIER's goal is to be our customer's best manufacturer.  We do this by making our customer's more profitable when they use PRIER. Our "easy to do business with" practices include shipping quickly from a central location so that you have the product you need, when you need it. We have live customer service representatives who are happy to help you over the phone to take your order or walk you through technical questions.
PRIER appreciates all orders and does not have minimum order requirements. While we have carton quantities for all of our products, we won't penalize you with a broken carton charge if you need an odd number. For the service plumbers, PRIER has any component they may need going back 60 years. PRIER's customers are more profitable because our products have inventory savings features that allow you reduce your inventory dollars and still meet your customer's needs. Instead of stocking two items, you can stock one and still meet their needs. To learn more about these or other profit boosting policies, please call our friendly customer service department at 800-362-9055.
Download the 2017 PRIER Product Price Guide - PDF or Excel versions (*Prices effective April 1, 2017)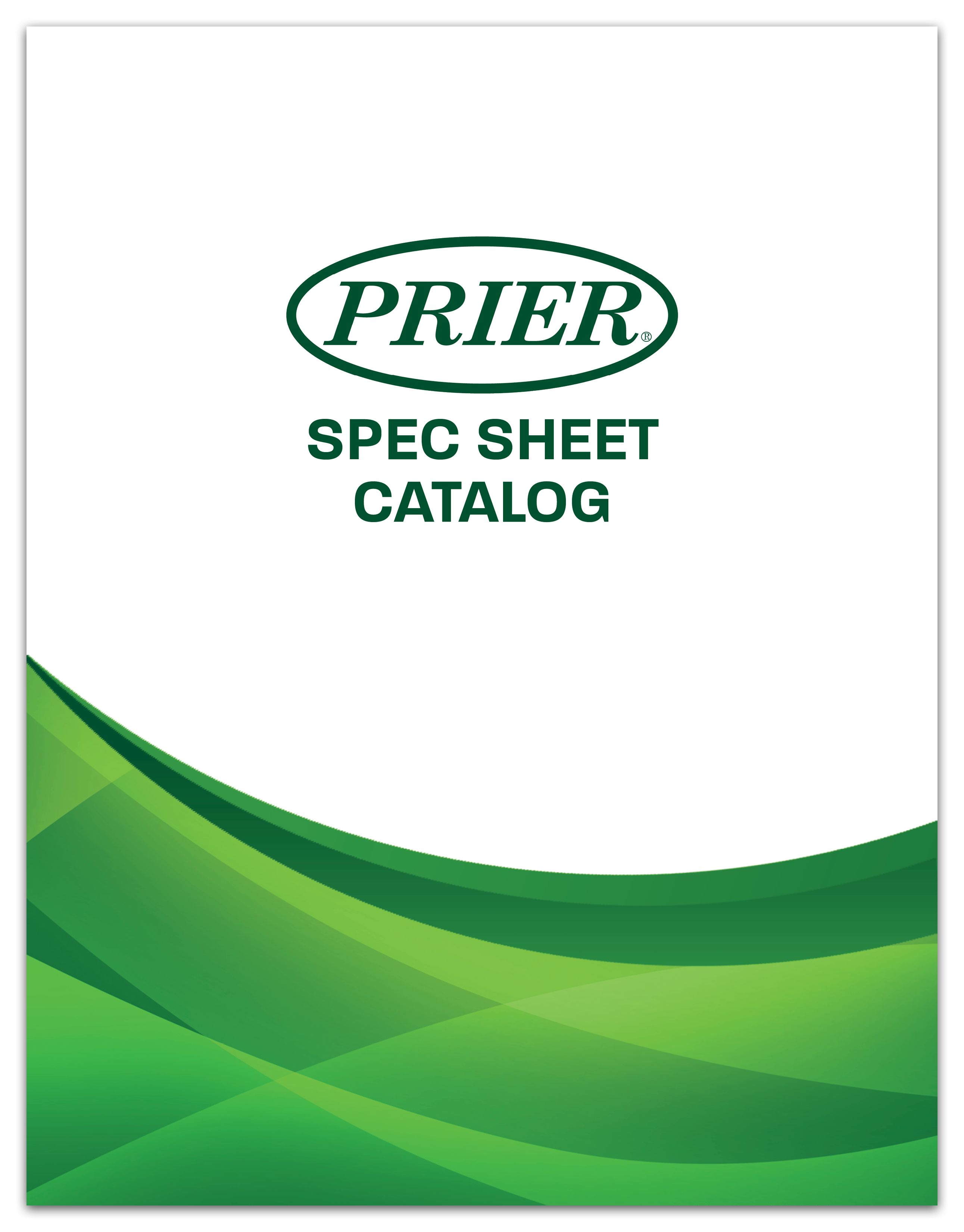 Also available for download is the Spec Sheet Catalog.  This catalog will be updated as spec sheets are changed or improved, and will replace the spec sheet binders you are using now.